Games
NOBODY'S PROPERTY: Luna Vista Safari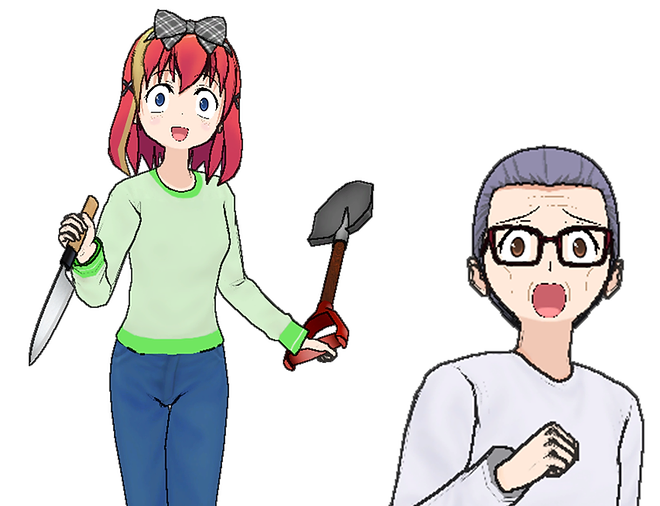 Most Recent Version
Demo Version 1.1 (Latest Version) - Download Link
458 MB
New features in this version:

Parser option - inspired by the Sierra SCI Version games such as King's Quest 4. Currently the commands are very limited as this is under construction.
More playable area- it's nearly doubled from the previous version.
There may be a cloning machine somewhere in the game, but you have to find it yourself...if it exists at all.
Game Manual - https://files.fm/f/3qqdx23cg
Older Versions
Demo Version 1.0 - https://files.fm/u/kb3r8mqkj
Compatibility
Game works on most Windows operating systems, including Windows 8 and 10. It is being programmed with a Windows 10 PC. Not sure about Linux or Mac compatibility (probably not), and will not currently work on mobile devices...though a mobile version may be in the works eventually.
Description
This is a sample demo of the game we are currently working on. Nobody's Property: Luna Vista Safari is being designed in AGS Studio in the tradition of the old Sierra games like Space Quest and King's Quest (with slightly more modern graphics and resolution), and you get to take on the role of Nadia Willis as she rids her hometown of Luna Vista, California, of child molesters, domestic abusers, and other vermin.
The demo is a playable working partial version of the full game, which will be available next year. Some areas haven't been completed yet, and a few things within the demo may yet be changed. The demo is now available through Files.FM at this link. if the link doesn't work, try pasting the URL https://files.fm/u/kb3r8mqkj in your browser.
A complete version of the game is currently expected to be available in November 2022, though Blake still reserves the right to add or modify content after that point.
When the full game is released (still so much more to add) it will also be free to download.
The coyotes of Luna Vista are going to have a feast!